May you all take time out on this day as we hope you do every day and not just on our holidays to give honor to our fallen military. 

With out their service we wouldn't have the freedoms we have to day.

 Yes it really is that time again, We pray that your summer was a lovely one with many new beginnings, as our seasons do bring them to us,

 Then try to put all that political clutter aside that we hear now, and honor our Veterans those here and those passed on with the tributes they deserve..  

And may all your days be oh so very special, and may you look back and feel wonderful and blessed,



Click here to

and we hope you do


This is how many have enjoyed looking at our site.since this page was last updated 

     We hope you have also.



Millennium Sams

Chapter 91

     We are a camping club by the name of Millennium Sams Chapter 91, part of the  Michigan Good Sam RV camping organization. As a chapter we usually have monthly meetings and participate in a number of events for our organization and local community's. 

     We organized as a chapter in October 2000 under the direction of Directors Bill and Kim Young.  Many of our members were at one time on the Michigan State staff. And we decided that since we all liked each other so much and had so much in common that it would be nice to form a chapter so we could all camp and spend more time together doing what we enjoy.  

Camping.!!

     We hope that you will enjoy our site and will be able to get some needed information from it that may help you in many ways. Please click onto the links below for more information. We will be adding items (photos,articles, up coming events and etc.) to it from time to time and if you find something of interest please email us and let us know what you think. Or just email just to say hi. And please don't forget to sign our guest book also below.  There is a e-mail icon on the bottom of this page for your replies and if you wish to find out how to join our chapter or have other questions please feel free to use it. We will enjoy hearing from you. These pages are up dated quite often so please check back in on us soon.

Thank you and enjoy

Chapter 91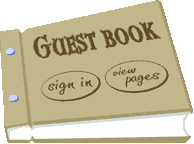 "GOD BLESS AMERICA"

by Gene Autry

Please fly your Flag very high on our nations special days and every day you possibly can. It's a wonderful country. We are all proud of it !

Keep America in you prayers everyday in good times and those times of strife; 





The icons to the left of this note will lead you to a website that you may wish to use. Through it YOU can  send your support, 

and maybe some stuff, directly to what ever unit or units YOU want.               This effort is 110% voluntary

These web address' are added to this page for your benefit if 

you choose to use them at some time. We are not promoting 

them, but have been asked if we knew of a website. So here is

one you can get in touch with if you wish.

  Our thanks to those who answered the call.


Who took up the challenge, and gave their all. 
  God bless those more brave than me.


So that we can live in this Land of the Free.
         "That's what we do. We're Americans." 

Welcome Friends to our Chapters Home Page

A chapter that laughs togather

Will always have fun togather!

This is a video which was intended for 

11th Month  11th Day  11th Hour 

Originally Armistices Day 

now called Veterans Day. 

but it is so good I think I'll leave it here. 

Enjoy

 and really think about.

 May this be a year full of joy and good health

to each and everyone of you.

 The link here is for a world clock that is a little different 

 Thought you might like to check it out.

We wish to thank each and everyone of you who has taken the time over the pass few years to write your nice comments about our chapter web site.

   Wounded Warrior Project

   7020 A.C. Skinner Parkway, Suite 100, 

   Jacksonville FL 32256

   Tel: 1-877-832-6997

  Here is another site that you may wish to send

  a donation to in memory of or just because 

 They do very good work for our veterans also.